LEADING SOFTWARE TESTING COMPANY
Automated & manual testing for web & mobile apps
VT Netzwelt offers a wide range of QA and software testing services that adhere to the highest level of industry standards.
Our integrated quality assurance and testing services ensure that the product is thoroughly tested and market ready before launch.
Our software testing experts work directly with your team to create a process that fastens the development while providing seamless feedback and dedicated support. We test your app on maximum feasible use cases and scenarios.
The app goes through rigorous testing including visual QA and both automated & manual testing procedures to ensure smooth execution of the application.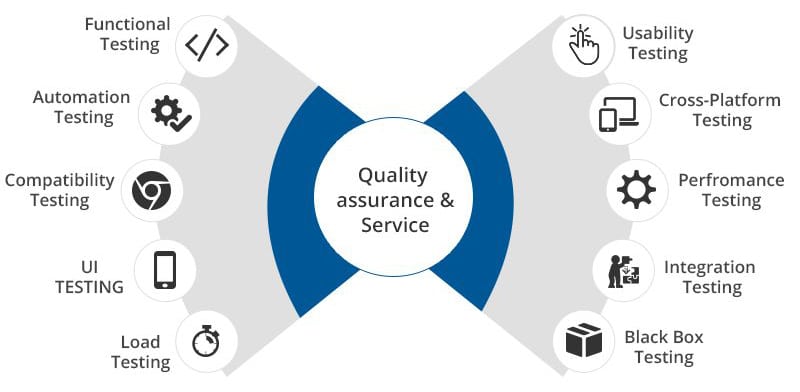 DESKTOP APP TESTING
Our software tester ensures complete quality analysis of your desktop application covering the entire architecture of the app - from frontend UI to backend data validations.
WEB APP TESTING
Our web app testing services cover the full range of web apps including content management systems to cloud-based web solutions.
MOBILE APP TESTING
Our mobile app testing services check the mobile app on standard parameters of reliability, compatibility, performance, UX on all the platforms and various screen sizes.
18
M+
Downloads of our apps
SOFTWARE TESTING SERVICES
ON DEVICE TESTING
We have our own physical devices lab where our testing experts ensure your app is working exactly similar on different devices and screens. We have Apple devices, Android Mobile Devices & Tablets, MacBook, Windows PC, Linux PC, and more to ensure smooth execution of your app.
AUTOMATION TESTING
Automation Testing is one of the best methods to ensure that the newer app version does not hinder the existing functionality of the app or create a new bug. Automation Testing ensures that you are able to market your product in a lesser time with less risk of human error.
UI/UX TESTING
GUI of the app is the only presented part of the application that user interacts with and any errors in its design can result in serious consequences. Our UI testing services measure the performance and effectiveness of the UI by checking menus, buttons, forms, and other graphical elements to ensure they appear and work smoothly on standard devices and platforms.
USER ACCEPTANCE TESTING
In User Acceptance Testing, we put the app through actual user testing on multiple platforms and multiple cycles to measure the performance of app by capturing user actions in granular detail through tools which automatically takes screenshots and statistics so that the app can be calibrated in performance according to your expectation and real-world scenarios.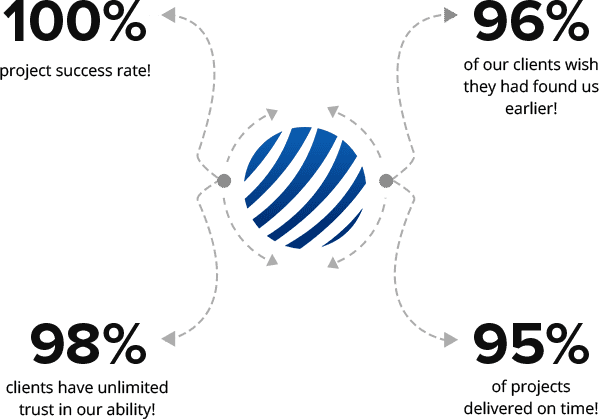 Certified technical knowledge and vast experience
Agile and iterative development processes
ISO certified management
A single point of contact ensuring transparency
Verified 5 star – client ratings
Clients love our creativity
Confidentiality assured
Quick project kick-off
Selenium/Appium
Implementation of regression tests as per defined scope.
POM model, Webdriver, Java, Maven, Jenkins, TestNG
Jmeter
Implementation of assertion & Parameterization.
Implementation of Timers, Pre/Post-processor etc.
Review of result & reports.
Testlink
To create, update and execute test cases and to manage them according to application's version
JIRA/ Bugzilla/ Unfuddle
For reporting and further tracking of the bugs
SauceLabs
For cross-browser & platform testing using virtual environment
Camstudio/Screencastify
For screen capturing and video recording of the screen
INDUSTRY INSIGHTS
Read more about our latest news posts and be informed
Trusted by world's leading startups and enterprises since 2008