Leading healthcare software development company
Our technological and innovative solutions in software, offer digital transformation of your organization with our expertise in the healthcare domain.
The mobile era has completely revolutionized the healthcare industry. This revolution in healthcare has changed the way people maintain their health and fitness records, exchange of health reports, patient diagnosis etc.
We leverage the power of the latest technologies to offer the best healthcare solutions for healthcare startups and organizations, healthcare providers, healthcare device manufacturers, etc.
Our custom healthcare solutions offer custom software development and deployment along with third-party integration solutions to build an inter-connected healthcare environment to serve your highly specific business needs.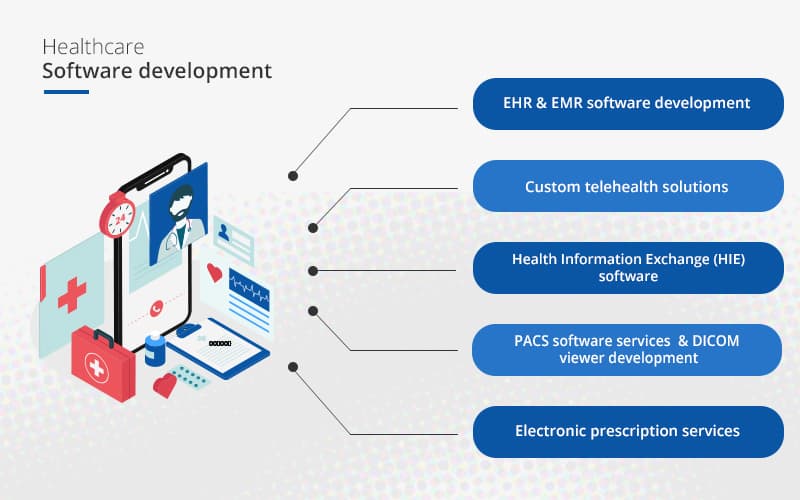 Medical software development
Delivering innovative healthcare software solutions across web & mobile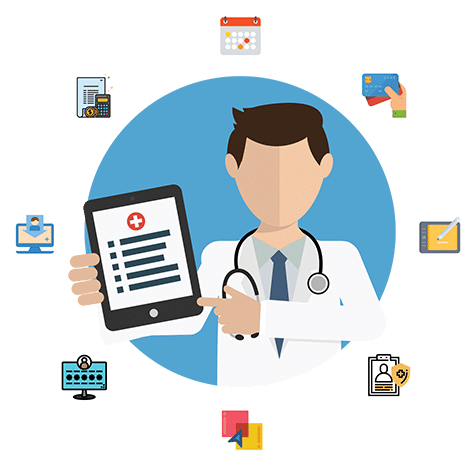 Building an automated front desk solution for clinics
The application offers an automated front desk solution for clinics by offering an efficient and frictionless system for healthcare practice. The application offers a better experience for the practitioner and the patient.
The application digitizes the entire paperwork process along with offering the system to check insurance eligibility, calculating the total cost, online payment processing, integration with EHR solutions and much more.
AngularJS
AWS Lambda
DynamoDB
Learn more
Building cloud-enabled EHR solution with practice management and patient portal
The client wanted a cloud-based EHR solution along with the patient management system and patient portal. The portal has been specifically designed for practitioners so that they can enhance patient engagement through a completely automated process.
Learn more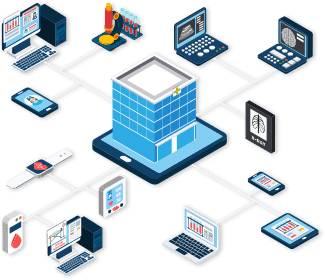 Trusted by world's leading startups and enterprises since 2008







Why choose VT Netzwelt for your healthcare project?
We have proven expertise in the healthcare domain with our experienced pool of developers. Our healthcare software development solutions offer web app development, mobile app development, user experience design, system implementation, migration services etc. adhering to all healthcare regulations including HIPPA compliance, HL7 standard, PACS and more.
Our healthcare solutions cater to the whole healthcare industry including hospitals, pharmacies, clinics and laboratories.
Let's turn your idea into reality
Our clients bring us the toughest challenge and we provide them with an elegant solution. That's why, our clients love us –

info@vtnetzwelt.com

vtn.contact1

+1 646 480 0248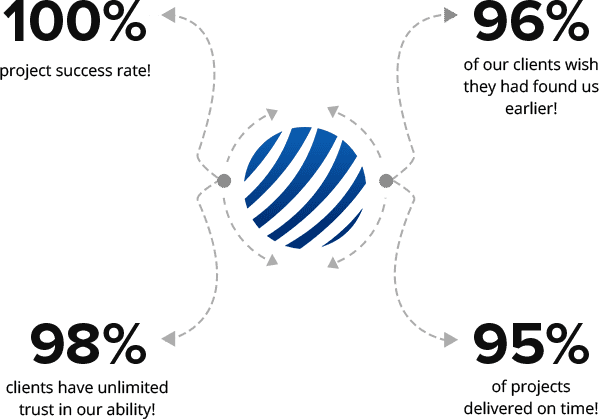 Certified technical knowledge and vast experience
Agile and iterative development processes
ISO certified management
A single point of contact ensuring transparency
Verified 5 star – client ratings
Clients love our creativity
Confidentiality assured
Quick project kick-off
18
M+
Downloads of our Apps
Latest blog posts
Read more about our latest news posts and be informed
Reading Time: 3 minutes Have you ever considered carrying your tablet in your pocket? Sounds pretty uncomfortable, Right? Well, now you can. On the off chance that you have been living under the stone and simply found out about it at this moment, then you need to check out this video from Samsung keynote
Reading Time: 5 minutes With the increase in the demand for mobile applications, a large number of enterprises are shifting their focus towards mobile app development. Introduction of new technologies, platforms, and frameworks is allowing mobile app developers to create revolutionary mobile apps.
Reading Time: 6 minutes Over the past 5 years, mobile devices have become the primary source of accessing the internet for millions of people around the globe. These trends have scrambled many industries to adapt towards shift in business application users by developing a mobile app for their business application.