eCommerce development services
With 10+ years of industry experience, our e-commerce development team can help in transforming your site into a scalable and intuitive shopping experience for your customers.
Mobile development services
Our mobile app development services help our clients unleash the power of mobile, by building world-class iOS and Android solutions.
Web app development services
Our specialization lies in offering end-to-end solutions using the latest and most up-to-date technological platforms.
Outsourced product development
Our product engineering services follow proven agile methodologies to provide end-to-end offshore product development to small business, enterprises, Fortune 500 clients.
Web & app design services
We understand that every product/business has a different purpose and a different target audience. Our design services offer web design, mobile design, HTML5 animations and more.
Software testing services
VT Netzwelt offers a wide range of QA and software testing services that adhere to the highest level of industry standards.
Search-as-a-Service Solution
Our search-as-a-service solutions offer competitive search solutions to deliver relevant and lightning fast results for increased efficiency.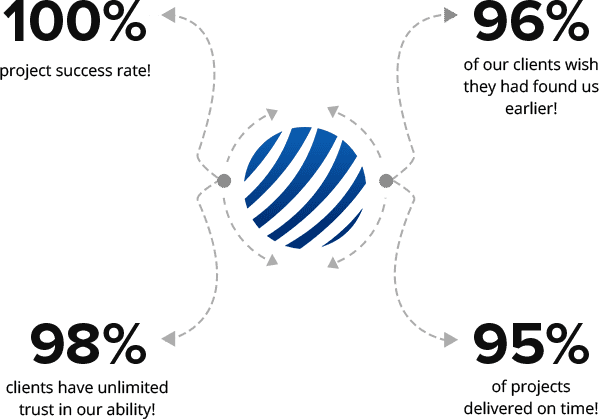 Certified technical knowledge and vast experience
Agile and iterative development processes
ISO certified management
A single point of contact ensuring transparency
Verified 5 star – client ratings
Clients love our creativity
Confidentiality assured
Quick project kick-off
18
M+
Downloads of our apps
Featured projects
We design, build and support websites and apps for clients worldwide. We make your business stand out.
View more
Trusted by world's leading startups and enterprises since 2008







Reading Time: 6 minutes Apple's AR Kit is an augmented reality platform for the devices running iOS. ARKit allows developers to build detailed AR experiences for its users by capturing the environment and placing characters, objects, 3D virtual text in that environment.
Reading Time: 5 minutes Vue.js is a progressive JavaScript framework that is used to build the user interface of modern applications without using a lot of resources. Vue.js mainly focus on the view layer, which enables developers to integrate it into the existing projects without any hassle. Vue.js is a perfect choice for building single-page applications (SPA).
Reading Time: 6 minutes Hooks came into production with React v16.8 and it has completely changed the way we were thinking and using React. React Hooks enables us to build components using the functional approach instead of object-oriented (classes) approach.
Let's turn your idea into reality
Our clients bring us the toughest challenge and we provide them with an elegant solution. That's why, our clients love us –

info@vtnetzwelt.com

vtn.contact1

+1 646 480 0248