VT Netzwelt is a company with key value to deliver quality work. We are known as 'delivery conscious' company. From decades we have delivered quality services and products. And we only take the opportunity to serve a business that we believe that we hare more than 100% capable as per our business
tangible records.
Yes, at VT Netzwelt, we value delivery over dollar.
We value customer satisfaction over quantity of business that we can reach out.
VT Netzwelt is a pioneer and niche service provider in IT software domain. We serve all businesses to add value to their IT related business requirements.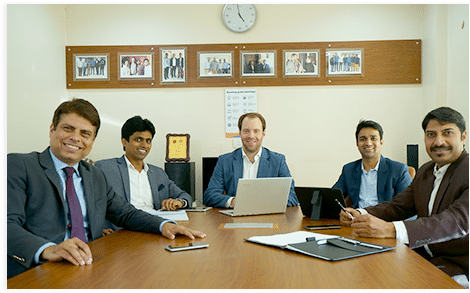 Being it, software development, software product development, IT onsite resource requirements, IT RPO, IT temp or permanent staffing, IT staff management, IT staff HR payroll, IT staff employee relations, IT staff training & developments, IT staff HR outsourcing. Anything that is IT and related to software development or human development, VT Netzwelt has all the expertise that any business can long for such service provider existence.
We have served half of the globe in software development and have been highly recognized in eCommerce, iOS, Android, RPO, Staffing, HRO, Training & Development in IT domains.
We are successful, just because of our simple Mantra – Focus on quality than quantity.
We have proven track of serving Fortune 100, Fortune 500 and Big, and SME, and entrepreneurs, across the globe.
Why RPO?
Recruitment Processing Outsourcing has evolved from the transaction and cost-based saving agendas to best in class talent management models. RPO enables organizations to meet their escalating needs for high-performance talent efficiently.
Benefits of RPO
Generally, companies don't identify the actual cost of hiring, which includes salaries of VP HR, recruiters, time spent by the technical team over interviewing, infrastructure cost, the productivity lost while the position is vacant. As an RPO service provider, we provide complete talent management end-to-end life cycle from helping from the beginning of the need analysis to the onboarding of the employee. We help companies to outsource their Recruitment needs and cut the cost involved in it.
Why choose us for RPO?
We are an IT company with hundreds of employees hired for our own internal needs for delivering projects in web development, eCommerce, mobile applications, and operational hiring. Unless other RPO or staffing agencies, we can understand your RPO needs more clearly.
We have a strong team of HR and recruitment with a collective experience of more than 30 years.
We have high speed classified recruitment process called 'Ninja Recruitment' that speeds up the engine of hiring.
We have a pool of technical interviewer with expertise in different skills as they are themselves software engineers working on real-time projects helping us filtering the resumes at our end and hence saving your time and money.
We have online interview tools to filter the best resumes.
We have a resume database of IT technology resources.
Our team has capabilities to deliver resources in the United States and India. We have worked with startup companies to small, medium and big enterprises.
We have experience hiring in the overall United States, including but not limited to New York and California. In the United States, we have provided the skills like DevOps, Python, Machine Learning, Scala, iOS, Android, Flutter, Java, Drupal, FSD, MSD, MatLab, Unity 3D, UI/UX Designer, SAP UI5, Ariba, Blockchain etc.
Trusted by world's leading startups and enterprises since 2008







RPO
Model 1 – End to end outsourcing of entire recruitment process
Model 2 – Outsource a business unit/product recruitment requirement
Model 3 – MSP (Managed Services Project) for catering to specific needs of the business
Staffing
Permanent staffing
Temp staffing
Temp to permanent staffing
Rec consulting for international markets
HRO
Payroll management
HRIS management
EVP management
Documentation management
HR consulting for international market
Training & Development
Leadership development
Communicating with influence (a different edge of success)
EPA (including alcohol abuse, relations, career counselling, etc)
Training tuned to TNA – Training Need Analysis of the business
Take the headache out of your recruiting
Our clients bring us the toughest challenge and we provide them with an elegant solution. That's why, our clients love us –

info@vtnetzwelt.com

vtn.contact1

+1 646 480 0248