How to prepare for Magento 2 migration?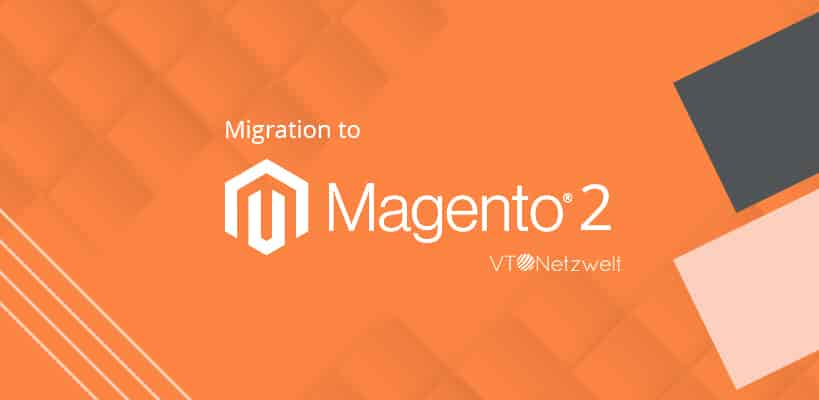 Reading Time:
5
minutes
As of June 2020, Magento will no longer offer support for old versions of its eCommerce software. Shop operators should prepare themselves and start the migration to Magento 2.
Only a few months' support is remaining for Magento Commerce 1.x (formerly enterprise Edition) as well as for Magento Open Source, and older Magento Commerce 2 versions will finally expire.
As the Magento store owner, you should dedicate the remaining time to migrate to Magento 2.x at least if you want to continue using Magento securely after this deadline. But be careful- this is not an easy update but a serious re-platforming. Which means you have to rebuild your store completely.
The good news: The migration enables a relaunch in which you implement the latest online standards, modernize structures, optimize processes, add features, and refresh the design.
---
7 – Step considerations when migration Magento 1 to Magento 2
Scale your shop
Be aware of the weaknesses in your shop system and how you can fix them in the new online shop. The Magento 1 reports provide you with valuable information on – 
How are you using your store? 

How many customers are active or have logged in recently? 

Which products are absolute hits? 

Which storekeepers do you have in range? 

And what terms do your customers search for most? 
Use a web controlling tool to analyze which entry routes customers use to get your shop, what typical click paths and exit points are. 
P.S: Use server monitoring to check whether and how the system can cope with any peak loads.
Find out the real requirements of your target audience
Replatforming is the best opportunity you can ever get to speed in terms of customer orientation. It would help if you did every possible thing to meet the expectations of your customers with the new shop, to attract them, and to give them what they need. 
Why not start with online surveys? Whether online via standardized questionnaires or in personal interviews. Find out which customer requirements your shop already meets, where are deficits, and which features you can safely remove.
Use this opportunity of re-platforming for improvements
As soon as you know what your target group needs and what you want to carry with you from the previous online shop into a new one, it gets clear what needs to be done. 
Two key aspects play a role in particular:
Business value shows you the entrepreneurial benefits of the individual features. 

The cost-of-delay supplements the view of the costs that a feature incurs if it goes live later than required or not at all.  
Concentrate on one or two key features to make your online shop unique. For this, you should find out-
How can you differentiate yourself from the competition and how can you stand out even better?

Which features your customers want the most, and which functions may not have been technically used until now?  
This also gives you good arguments to get support for the re-platforming project from your company.
Take team and service partners with you
Your re-platforming project will only be successful if you have good team players on board. Your team should consist of motivated employees and competent service providers. 
Remember to involve all important stakeholders from marketing, sales, accounting, and logistics in your project. If you choose an agile project method, you can include other affected people for individual subtasks – not least to take their wishes, ideas, and tips into account. 
The internal departments also play an important role in the test phase: They should accompany the proof of concept, design suggestions, and migration steps and can thus provide early advice on where there is a need for adjustment and optimization. 
Pay attention to the right timing – for the big as well as for the smaller steps
You can't do it without good, detailed time, task, and resource planning. After all, the migration is neither a one-to-one transfer nor a simple update. For the re-platforming, including analysis, planning, and test phase, you usually have to count on more than six months. 
That means, with the June 2020 deadline, it is time to start preparing for the Magento 1 to Magento 2 migration. Last but not least, you also need a market launch and go-live strategy to optimally prepare your existing customers for the new online shop and, if possible, to attract additional interested parties.
Take the most important data with you
As you know, a Magento 1 shop cannot be duplicated as a Magento 2 version. You should, therefore, transfer the data that is important for users in the future. 
This primarily includes customer accounts, customer data, product information, indexed websites, valid vouchers, or discount codes. Also, downloaded files and virtual products must still be available. 
This will be easier if you create a data migration concept together with your team. Make a final data comparison shortly before the go-live and ensure that your customers find their way around in the new online shop and feel comfortable.
Get started with a proof of concept
All participants are informed about the project process and know what to do and when? The shop and data migration concept are in place? Then the implementation can begin. Make sure not to overwhelm your team, for example, by having the entire system move with all the features. 
Instead, it is better to start with the most business-critical features and key interfaces, such as those for the ERP system, and initially develop them as prototypes. This gives you and any service providers the chance to review the implementation ideas, correctly assess risks, and find out early on where adjustments are required. 
Based on the proof of concept, re-platforming can then be implemented in an agile manner. That means: performing effectively and efficiently in short, reflected project phases.
---
Deadlines for Magento Commerce versions 1.x
There are quality and security updates for versions 1.14 and 1.13 until June 2020.

Versions 1.12 to 1.9 will only receive security updates until June 2020.
---
Deadline for Magento Open Source 1.x
Versions 1.9 through 1.5 will continue to receive security updates through June 2020, not quality updates.
---
Deadlines for older Magento 2 version
Versions 1.9 through 1.5 will continue to receive security updates through June 2020, not quality updates.

Support for Magento Commerce 2.0 was discontinued in March 2018.

All versions as of Magento Commerce 2.1.x have not received any further quality or security updates since the end of July 2019.

Only the Magento Commerce 2.2 version received an extension of support until December 2019.
---
Conclusion
The support stop is no reason to panic. If you arm yourself with the above tips for migrating your online shop to a new software version (or even a new shop system), you will definitely master the switch.
---
Still, confused?
Don't worry, as you can get a free 2-hour assessment for your Magento store to help you plan a smooth transition to Magento 2. We will provide you with a complete guide for feature mapping, extension mapping, customer information, order migration, catalog migration, and recommended extensions. 
It's time to migrate your store to Magento 2. Partner with us for seamless Magento 2 migration with zero headaches. We have successfully migrated more than 100 Magento stores.