7 Best mobile app analytics tools for Android & iOS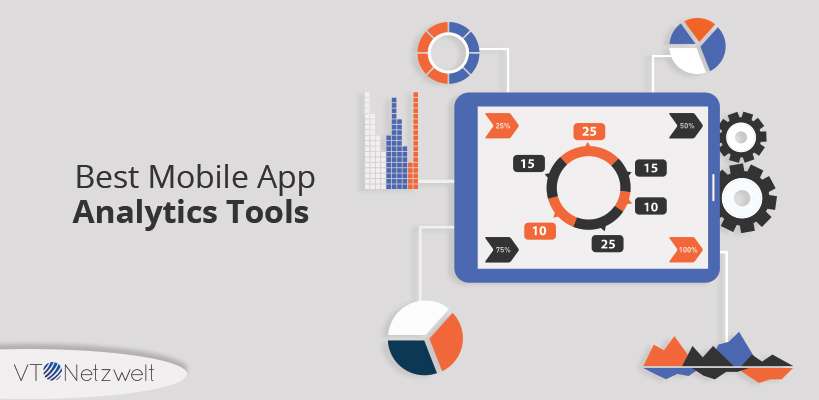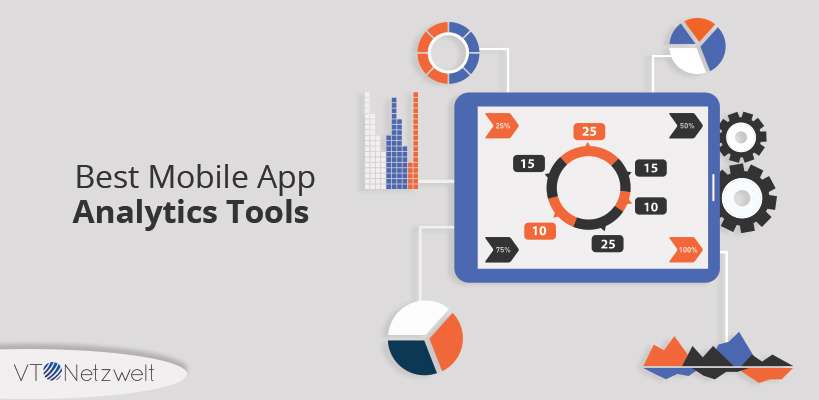 Reading Time:
4
minutes
Every app that has ever been released by developers generates certain statistics over a period of time.
Mobile App analytics is primarily the data generated by apps after it has been released on the app market platform like Google Play and Apple App Store.
Mobile App analytics is essential for developers to further modify and check the popularity or unpopularity of their respective apps. Unless developers get this data about the various nuances of the app as generated after its release, they can't work on the app to improve it.
App analytics are similar to blog analytics, you can see things like total downloads, downloads per day, views per day, user ratings, etc.
Every single legitimate metric is chosen and systematized in understanding to client conduct. 
Essential metrics for mobile applications 
It refers to different channels or mediums your clients originated from.
It refers to the initial experience of the user with your mobile app.
It refers to the number of individuals who opened your application over and again subsequent to downloading it.
It refers to the individuals who shared a positive experience for your mobile application via different channels like Facebook, Twitter, and other social media.
It refers to the monetary expression of user behavior.
---
When you begin measuring the information, ensure you don't miss anything essential.
Appropriate information will give you thoughts on the best way to upgrade and further build up your application and in addition support dependability to it.
When you get the feeling of these data metrics, you will think of new bits of knowledge on what should be done keeping in mind the end goal to change other users into active application users.
Additionally, before your application shows up in the application store, it's exceedingly prudent to get beta analyzers. This way you will get your first criticisms and feedback for the app.
---
7 Best mobile app analytics tools
Google Analytics for mobile apps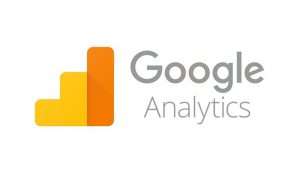 Utilizing Google Analytics for Mobile Apps measures and streamline client acquisition and engagement with mobile applications.
Google Analytics is designed keeping the developers in mind which empowers you to –
Comprehend the number of users in your application, their characteristics, and where they originate from.

Measure what moves your customers are making in the app.

Measure in-app revenue and payments.

Modify reports appropriate to your business.

Leverage the power of Google Analytics data with other Google services and products.
---

Measure your marketing campaigns and user engagement for your iOS and tvOS applications with Apple App Analytics platform.
However, it only works for the Apple ecosystem, yet it is one of the most powerful and complete tools to track all your in-app activity.
App Analytics offers key metrics for –
App Store Resources

Web Referrer

Apple Store Impressions

User Engagement

Apple TV Data

App Referrers

Marketing Campaigns and more.
---

AppsFlyer is one of the leading and most trusted App Analytics platform helping marketers around the globe to take better decisions.
AppsFlyer is trusted by brands like The Wall Street Journal, L'Oreal, and Trivago.
AppsFlyer Offers –
User Acquisition Attribution

Retargeting Attribution

TV Attribution

Deep Linking with One Link
---
Appsee mobile app analytics

Appsee gives designers visual, subjective bits of knowledge on their application by utilizing touch heatmaps to enable developers to see valid in-application client behavior, and also videoing user behavior amid sessions.
Appsee Mobile App Analytics offers –
User Recordings

Touch Heatmaps

Real-Time In-App Analytics

Conversion Funnels

Automatic Event Tagging

Retention Analytics

Navigation Paths and more.
---

Localytics is a Mobile App Automation & Engagement Platform that can scale data to track 100 thousand monthly active users and data points up to 12 million.
Localytics lets you –
Discover – Discover your real users and how they are using your application.
Engage – Send more compelling messages that improve your app's performance.
Optimize – See what's working for your application to make use of every bit of ROI out of your application.
---

Heap Analytics lets you auto-track the entire customer journey by capturing every customer touch point.
Heap Analytics offers Codeless, Retroactive Analytics to measure the effects of each interaction.
Heap Analytics offers –
Complete User History

No More Data Blackouts

Unified Customer Identity
---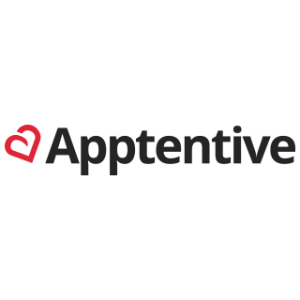 Apptentive is a Mobile Communication Suite offering Actionable feedback at scale. Apptentive offers Analytics to track the user behaviors and interactions but it also offers a platform to deliver surveys and listen to the feedback from the users.
Apptentive offers –
Message Center

– Turn your mobile app into a communication channel.

Ratings

– Drive more ratings and reviews from the right audience with right targeting.

Notes

– Motivate your customers to take action

Surveys

– Learn more about your users to better understand their needs

Analytics

– AI-powered analytics with machine learning and semantic analytics.
---
How can VT Netzwelt help you?
We are a leading mobile app development company helping our clients unleash the power of mobile, by building world-class Android and iOS solutions.
Our expertise and consistency in building & delivering complex mobility solutions and our process-oriented approach, has enabled us to become a trusted partner for various leading companies across the globe.