Why is user experience essential for your product?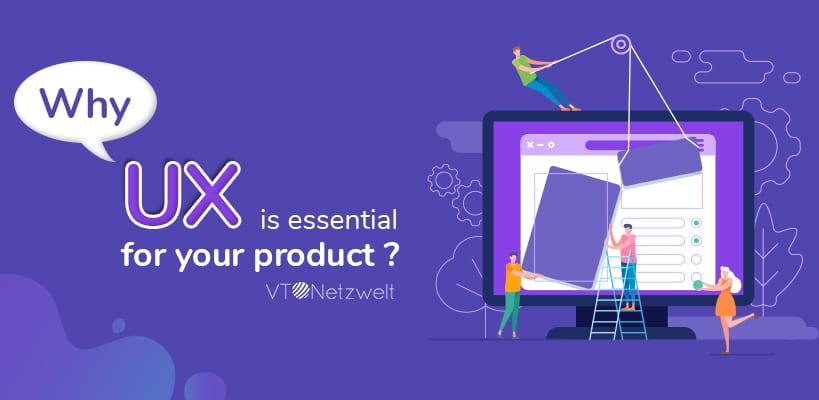 Reading Time:
7
minutes
Every company ask themselves this question – "How to stand out from the crowd?" Everyone wants their product to be different from others, and one of the most feasible solutions that can achieve this target is the UI/UX of the product. 
Many people use this term interchangeably, but it is crucial to understand the difference between UI and UX as they are not the same. 
According to designer Nick Babich:
"The best products do two things well: features and details. Features are what draw people to your product. Details are what keep them there."
UX encompasses the user interaction with the product, and UI refers to the combination of elements and approaches used to create the desired UX. 
In many organizations, UX has become an integral part of the digital product strategy. But still, there are a lot of organizations that do not focus on UX while product development or fail to understand the importance of UX in product development. 
---
What is UX?
In simple words, it is the experience people have when they interact with any product, while:
Choosing the product

Acquiring the product

Learning to use the product

Use the product
---
Why UX matter?
Everyone wants their products to provide excellent user experience, but this is not what all the products end up achieving.
While designing and development of the product for the users, the effort must be to provide them with the solution to their problems in an easy as well as efficient way. It is vital to pay adequate heed to design the system so that users get what they need.
In the case of e-commerce sites, people visit the site to buy products. The interface of the product needs to meet product goals. If you have a good user experience, they will come back and shop again.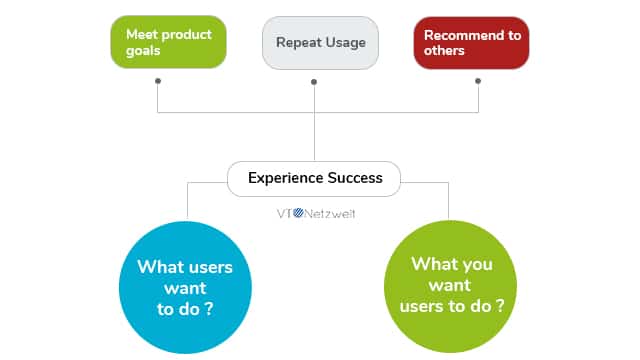 According to a survey published in the "Net" magazine (Issue 283 Summer 2016), 78% of the business that one can get is from word of mouth. A solid reputation among past clients takes you a long way. 
---
Why is user experience essential for your product?
Nowadays, we are all surrounded by digital products and applications. We have apps for booking cabs, fixing appointments with doctors, ordering pizza, transferring money, doing online shopping, etc. 
For each of these tasks, there are a huge number of applications available in the market, but still, only a few offer exact functionality. You do not want to launch an app that becomes part of the crowd.  
There are several reasons which can be attributed to the failure of an app. The top reason behind the failure of an app is poor user experience. A good or bad UX can predict the future of your product.
Let's show it to you with an example. We all have good and bad experiences while doing online shopping from e-commerce websites or mobile applications. Let's consider it as a product. So, when I talk about a good experience, what are the words that come to your mind?
Maybe the product was
Useful, and it helped you to accomplish something that you need to do. 

Easy to learn and figure out how to get things done with it. 

Helpful. It helped you accomplish something important to you. 

Accessible, and you accessed it on the devices and in the places where you needed it.

Attractive, fun, and pleasant to look at and to interact with. 

Helped you to feel more connected to the product. 

Delightful and left a better feeling than you did when you started using it. 

And in the end, satisfying.
Now, let's think about the bad user experience of online shopping. 
Maybe the product was:
Stressful. You don't know how to use it to do what you need to do.

Confusing. You were not sure which way to go or how to use the different available features. 

Ugly It worked okay, but it was just kind of unpleasant to look at and not enjoyable

Distracting. It forces you to do the thing or engage with features of it that were not part of what you were trying to accomplish.

Inefficient. It took too long to do things.

Tedious. It forced you to re-enter information that you had already given it, or that was previously known. 

Condescending. It forces you to do things in ways that don't take advantage of our knowledge and your skills and abilities. 

Inconsiderate. It doesn't allow you to do things the way that you want to do them. It forces you to do it the way its creators decided things should work. 

And in the end, frustrating. 
---
Challenges in getting the right UX
Although every product owner wants to have a good user experience for its product, it's not so easy to have good UX. One of the reasons why UX is difficult is that we are not the actual users of the product. 
Might be the product you are developing is useful to you also in your daily lives, but still, you are not the actual user. The actual users may be different. Their needs and use of the product is different. 
It is important to get to know about all these things before actually making the product.
Secondly, the difference between human intelligence and computer intelligence. Making something understandable to computer-based interactive systems and users at the same time is quite challenging.
Another most important reason is that, in today's technology world of programming, we can create as much complex functionality and system as we want but it is important to understand and filter the exact functionality that the user needs. 
---
Solution for getting the right UX
Although UX is a critical work, there are techniques that UX designers use to make the user experience process easy.
How UX research solves problems in the product development process?
The business needs to focus on user research from the very start of the project. Through early research, a business can identify customer pain points and how their products can solve all these issues. 
User research can begin at the very start of product development, or it can be part of its ongoing lifecycle. 
Start with user research – By focusing on the end-user from the very start of the project can help you reveal the customer's pain points and how your product can solve these problems. 
By conducting a thorough UX research with the target audience through contextual interviews, prototyping, etc. we can design journey maps, user personas, and user scenarios. It will simplify our design and decision-making process. 
Ongoing research – If you already have a product in the market, then ongoing research is the best way to fine-tune your offerings. This feedback is more valuable as it is coming from the actual users. This type of research can be conducted through A/B testing, surveys, heuristic evaluations, etc. 
If the product is being developed on a feature-by-feature basis, then it becomes easy to be blinded by the initial solution pitched by the product manager. 
So, UX research is most effective when the UX designer is brought to the product development lifecycle at a very initial stage. 
Benefits of introducing UX designer in the product development process
UX designer gets a better view of the complete product and not the current deliverable. It allows the UX designer to keep the UX consistent across all the product features. 
It gives extra time to the UX designer to study new features, conduct early user research, and bring new ideas to accelerate the design process. 
It allows better work management and allows UX designers to plan all the tasks ahead of time. 
---
Getting started with UX design process
The ideal UX designer will not jump to a solution straight away. The UX researcher will start by identifying the problem and come up with the ideas that will solve that problem. 
The UX researcher in the course of looking for the solution will start by answering these questions – 
Who has the problem?

What is the problem?

How will we solve the problem?

What will the solution achieve?

What features are required to accomplish the objective?

What will the product look like, and how will it function?
---
Methods of the UX design process
User personas
The very initial step is to understand your target audience, who will be using your product. You can start creating user persona, which will help you develop experiences keeping in mind the emotions of your users. 
Interviews
Interview your existing or potential users to gain insights into the most effective design for your product. 
Job stories
It is a short, simple description of the product feature as described by the person who wants that feature. 
Functionality map
After studying the job stories, the UX researcher will start by building a functionality map for the pages. A functionality map is nothing but an organized hierarchy of pages and subpages in the product.  
Wireframes
Wireframes are visual guides that give an overview of the product. It is like the skeletal structure of the product. Visuals are equally important as the site structure, so it is important to invest time in wireframes. 
Prototyping
It is a mockup version of the final product which can be used for user testing before the actual product launch. 
Usability testing
Usability testing is the testing of the product with actual users to identify any issues the user might face while interacting with the product. 
---
How UX impacts business?
The Internet has revolutionized each industry. It has emerged as one of the top sources to gather information for entertainment, commerce, and social interactions. 
For your business to succeed in the internet generation, it has to offer a very user-friendly experience. If your site or your app is too complicated or difficult to use, then you are losing customers every single second. 
Providing a great user experience ensures a positive impact on your business and help you in boosting your sales. 
A good UI/UX will help you in establishing yourself as a brand. Introducing new and innovative features in your product will ensure your long run in this fast-paced digital world.
A good UI/UX will help you in winning more customers and will help in retaining your old customers.
---
Summary
For the success of any product or app, user acceptance is the only criteria. Positive user experience will help you in acquiring a lot of new customers, and they will further be the advocate of your brand. 
The products offering a high level of usability will be the ones to survive in the highly competitive digital market. 
At VT Netzwelt, we always focus on the clients' requirements and share with them our understanding/ideas to take the product to a whole new level. 
We have a team of highly experienced UI/UX designers who are highly efficient in delivering a great UX for your web application or mobile application.