E-Commerce
True Data Technology
About True Data Technology
True Data Technology, provides sales and services to businesses nationwide since 1991 of advanced communication solutions which helps businesses to be more efficient and increase customer retention.
Their eCommerce store is powered by Magento, having more than 20 back-end modules to manage various kinds of stuff like Order Tracking and Reporting, Automated product import and update from various distributors.
Along with this, having various integrations like Google Shopping, AdWords, Multi-Channel selling and Quickbooks integration.
Tools and technologies
Platform: Magento
Technology: PHP, Prototype, Stellar.js, Bootstrap


Web app features
Developed more than 20 back-end modules
Managed various stuff like order tracking, reporting, automated product import, Quickbooks integrations etc.
SQL procedures
Ongoing maintenance and support
Google AdWords API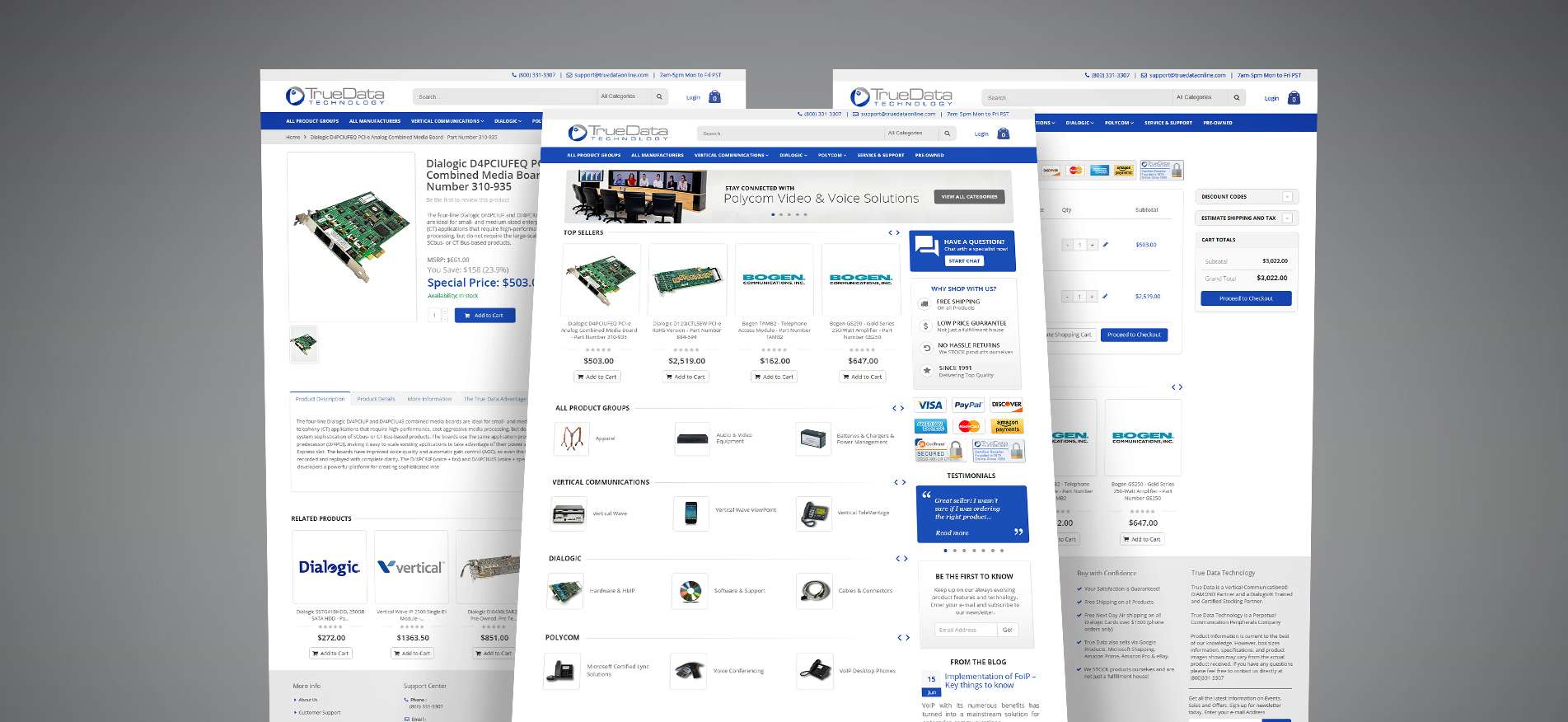 Let's turn your idea into reality
Our clients bring us the toughest challenge and we provide them with an elegant solution. That's why, our clients love us –

info@vtnetzwelt.com

+1 646 480 0248